Fostering diversity and inclusion because it has always been the right thing to do
Diversity is a source of energy and innovation here at The Hershey Company. We have a long-standing commitment to fostering an inclusive environment where all employees around the world can bring their whole selves to work each day. Our commitment starts with our hiring practices and inclusive culture, and extends to each area of our business from consumer insights, representation in advertising, our supplier diversity program, and the many organizations we support to create a positive impact in our communities around the world.
Our values of togetherness, integrity, making a difference and excellence have guided us to co-create an inclusive work environment because it has always been the right thing to do. We are proud of the unique Hershey culture—one that enables us to hire the best candidates, understand our diverse consumers, create more diverse and inclusive communities, and ultimately live our purpose of making more moments of goodness. We know, however, that we have more work to do with room to improve and grow.
Progressing our diversity & inclusion strategic framework: intentional action each day
As a result of recent conversations and protests around racial justice, we have increased attention on advancing equity for Black and Brown colleagues and the broader community through internal development, representation, advocacy on social issues, and advancing educational opportunities specifically for Black and Brown communities locally and globally. A diverse group of employees across every part of the business is engaged in a co-creation process to refresh our diversity and inclusion strategy with the goal to make it more actionable and part of our daily work.
Internally, we have prioritized increasing overall representation and advancement across minority groups including women, those living with a disability, LGTBQ+ and Veterans, with an accelerated focus on Black and Brown communities. This includes development of our workforce especially in commercial roles and marketing, as well as continuing to increase the diversity of our suppliers as to impact our entire value chain.
Our focus on gender equality
Only seven percent of Fortune 500 companies are led by women. We are proud to be among this minority with Michele Buck as our CEO and Chairman of the Board. Our commitment to equality and inclusion is seen throughout our leadership with a board of directors and executive committee that have 55 percent diverse representation and a workforce with 50 percent gender representation. We are leading the industry by closing our gender pay gap with U.S. salaried women earning dollar for dollar with male colleagues, and we're not stopping there. We continue to work toward achieving gender equality at each level of the organization in the U.S. and in our international operations.
Business Resource Groups create opportunities for connection
Our eight employee-led Business Resource Groups (BRGs) are key to our inclusive work environment. The BRGs provide a space for employees to discuss new opportunities and pursue the goals which its members are passionate about. The Hershey Company leadership frequently partners with BRGs to bring new initiatives to life and ensure the interests of all our employees are represented. These BRGs also play an important role in helping to attract and retain people from different communities, providing business insights and connecting people from different parts of the company.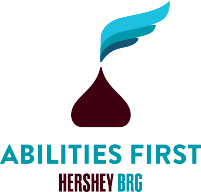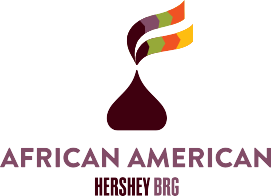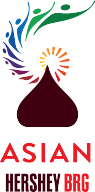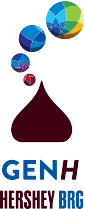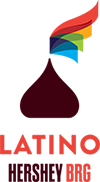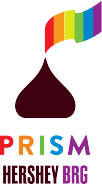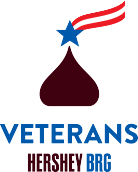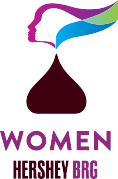 Hershey diversity and inclusion: recognition
In 2020, we were recognized as: