Growing great cocoa depends on thriving ecosystems that are protected and managed by the people who live in them. That's why The Hershey Company announced its commitment to no new deforestation in its global cocoa supply chain. Aimed at stopping ongoing deforestation and protecting forests, this company commitment includes the promotion of agroforestry programs that support shade-grown cocoa through tree-planting initiatives.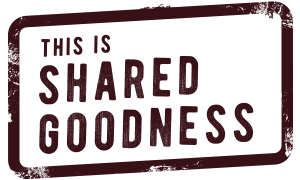 A healthy ecosystem is one where biodiversity flourishes and farmers grow crops, such as cocoa, in a sustainable manner. Climate change is one of the biggest threats to farmers, with different crop-growing regions facing different challenges. In some places, increased rainfall makes it difficult to dry the beans. In other places, the gradual rise in temperature makes it harder for plants to last throughout longer droughts and a changing topography.
As we continue to partner with our growers, we are focused on empowering them to sustainably and efficiently produce the cocoa we need to make our delicious snacks. Hershey is committed to achieving these goals through its own initiatives, and through our work with the World Cocoa Foundation and its Cocoa & Forests Initiative.
We are currently working on a comprehensive forestry plan to outline agroforestry programs, tree-planting goals, supplier guidelines and monitoring, and timelines to achieve our forestry protection and reforestation goals. We look forward to sharing our progress on this journey to protect and restore these precious ecosystems.