It's the time of year where food - or the lack of it - comes into sharp focus for many Americans. The rituals and traditions of the season are in large part centered around the dinner table. But - for many Americans - food insecurity is at its most painful during the holidays. That's where Hershey and Feeding America are stepping in to extend a helping hand. Why? Put simply, we're in the food business. Nourishing Minds through providing basic nutrition to those in need has a special place in the heart of our company.
In the U.S., we have a national partnership with Feeding America - a network of 200 food banks and 60,000 food pantries across the country that provide children and families with nutritious food, hope and dignity. We support Feeding America through philanthropic support, employee volunteerism and - new this year - retail activation.
"Between us, Feeding America and our retail partners, we know we can do more together than we can individually."
Through the program, we are providing philanthropic support to local food banks in select retailers' back yards and building awareness for how Feeding America is fighting hunger through merchandising units at retail. All of this provided an opportunity for shoppers to feel good about where they shop and the brands they buy. We feel strongly about being part of a community that's committed to helping friends, family and neighbors put nutritious food on the table.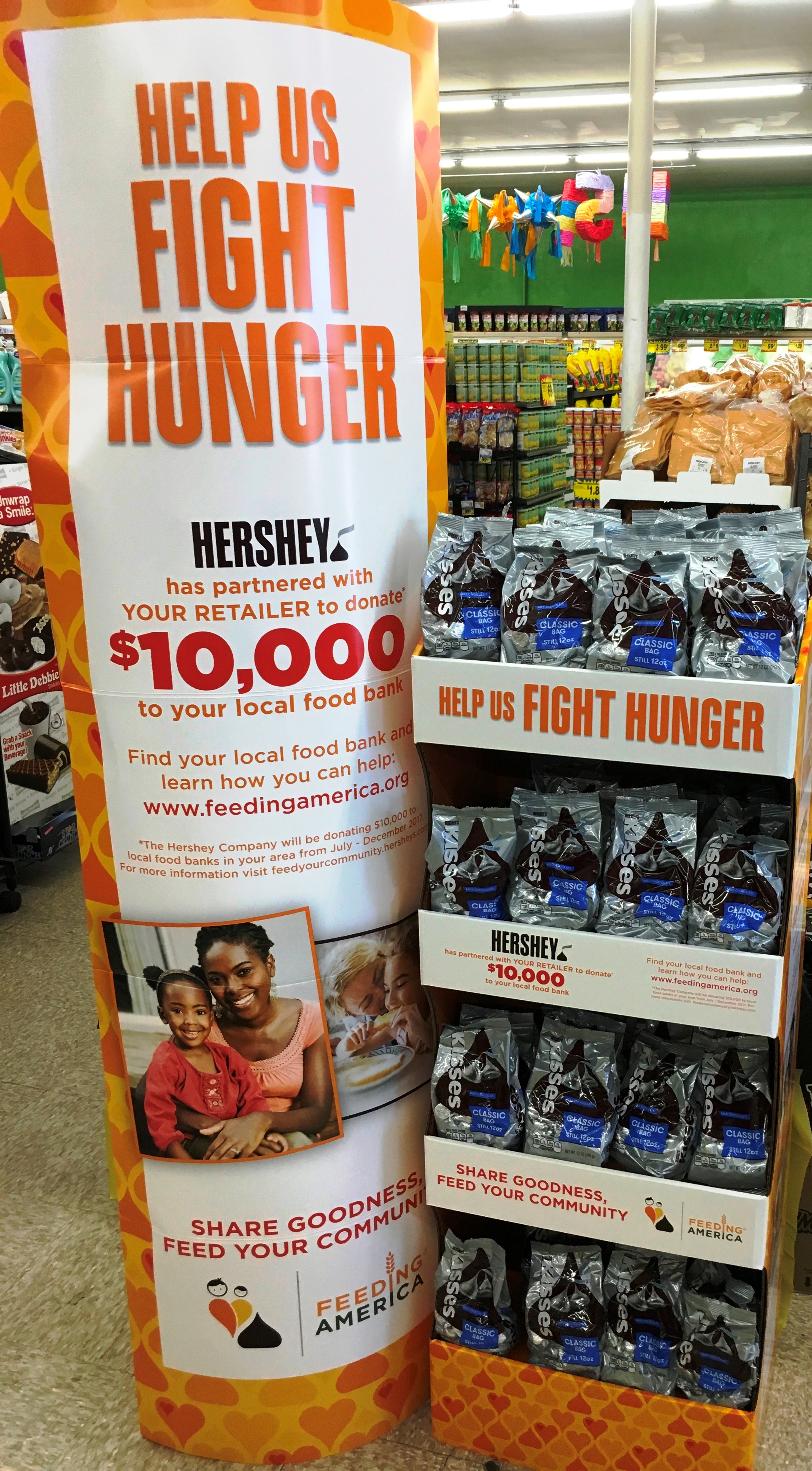 An example of the Hershey-Feeding America merchandising unit.
To date, we have six retailers on board, and couldn't be more excited! That means we're providing thousands of meals to communities across the country who face food insecurity. Between us, Feeding America and our retail partners we know we can do more together than we can individually.
Al Cantu, a Customer Sales Executive at Hershey, has already executed the program with two of his customers with great success. Al shared with us that he was most proud that this activation very much fit the ethos of Hershey (and he'd know...he's been with Hershey for 30 years!). His customer already knew Hershey was a purpose-driven organization, but this solidified that reputation. They were very eager to partner with Al on the program because community involvement is central to their company and store culture. 
Al's Activation by the Numbers: 
Two food banks received a $5,000 donation 
225 participating retail stores
$175,000+ in incremental sales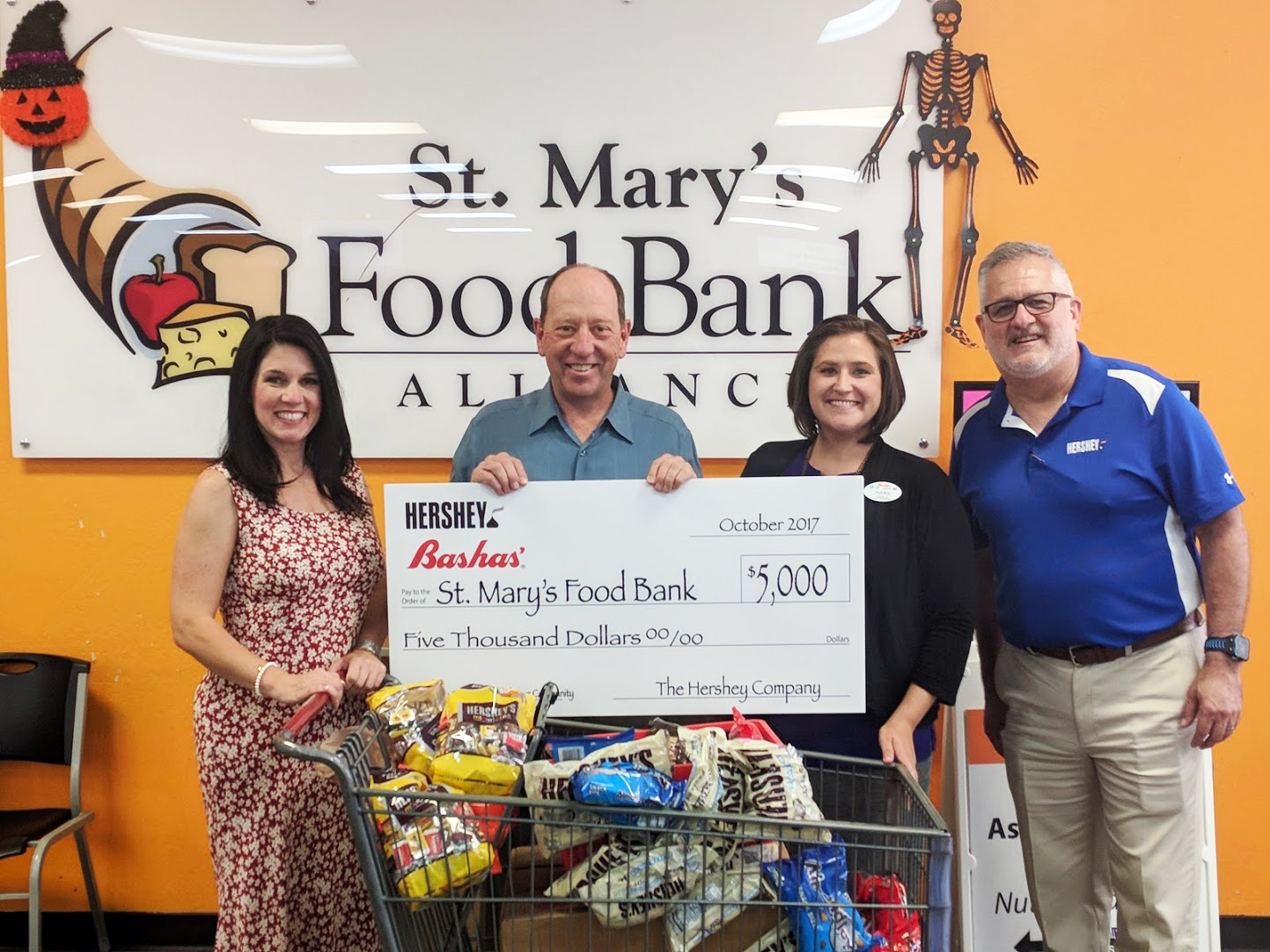 Al Cantu (far right) participating in one of two check presentations at his retailer partners' local food banks. 
"Let me say, being at the check presentation and seeing how this organization makes a difference to so many people was very humbling and I am so proud that Hershey is involved with the Feeding America program." - Al Cantu, Hershey Customer Sales Executive
We're proud to share that Al's activation is just the first to be completed; five more are coming between now and the end of 2017.