"There is not a person alive who should not plant a tree — not for the shade that you'll enjoy, but for those who are coming after."— Milton Hershey
We have long known the importance of trees to our communities, to future generations and to our business. From cleaning air, to diverting water runoff, to promoting thriving ecosystems, to providing shade for our family picnics, trees do a whole lot for our environment over the course of their lives.
That's why it's critical to partner with civil society, governments and communities to reforest in communities across the globe. It's also why we've committed to agroforestry and reforestation throughout our cocoa supply chain through the Cocoa and Forests Initiative and most recently have partnered with the Arbor Day Foundation to plant trees across the United States.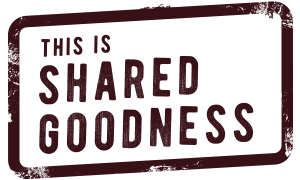 Arbor Day Foundation and The Hershey Company Partner to Reforest in the United States
In 2017, Hershey and the Arbor Day Foundation announced a reforestation partnership dedicated to repairing national forests in the United States.
This partnership resulted in the planting of 130,000 trees to benefit the Paul Van Booven Wildlife Area (KY), South Quay Sandhills Preserve (VA) and the Sansavilla Wildlife Management Area (GA).  The reasons for planting are varied:
In Paul Booven Wildlife Area, the planting will return surface mined land back to it natural state, reestablish forest cover to improve water quality and improve the habitat for wildlife such as the long-eared bat, cerulean warbler and migratory birds.
In the South Quay Sandhill Preserve, the planting will increase forest cover within the watershed, reestablish the longleaf pine ecosystem and protect area wildlife.
In the Sansavilla Wildlife Management Area, the planting will reestablish the longleaf pine ecosystem, improve tree coverage in the Altamaha River watershed, and increase the habitat for the gopher tortoise, indigo snake and red-cockaded woodpecker.
Over the course of the next 50 years, these trees will have an impact well beyond their local community:
They will eliminate more than 38,000 tons of CO2 and 2,600 tons of air pollution. That's the equivalent of taking 5,828 cars off the road for a year.
They will intercept more than 6.5 trillion gallons of rainfall, allowing a slowdown and lessening of runoff into the water supply.  That's enough water to fill 98 million Olympic-sized swimming pools.
And this is just the beginning. We are committed to protecting our planet's forests and natural ecosystems, and we will continue to build programs and enhance policies – working with local governments and civil society – to make sure we are doing our part to protect these precious natural resources in our communities.