On October 30, while most people are at home putting the final touches on their children's Halloween costumes, here at Hershey, and at retailers across the nation, we're pulling out all the stops for our Busiest Day of the year. To put it in football terms, Halloween is the Super Bowl of candy, and the preparation that goes into the big game is not to be understated. This year, Halloween spending is set to hit a record high, with over $9.1 billion in sales. Candy makes up $2.7 billion of that number. Our end goal is to help provide our retail partners with new strategies, new products and new merchandising efforts so they can drive incremental sales and increase foot traffic in-store.
"Hershey has been there for your Halloween needs for 123 years."
As we prepared to make 2017's Busiest Day spooky, sweet and successful, we've been collaborating with our retail partners since late 2016. From production to branding, to harnessing consumer and retailer insights to delivering new products and in-store strategies, Hershey's Halloween products have been flying off the shelves since Labor Day weekend.
But in the week leading up to Halloween, we deliver approximately 6,500 trucks from 17 facilities across the country to our retailer partners. This week accounts for 40 percent of our overall Halloween sales.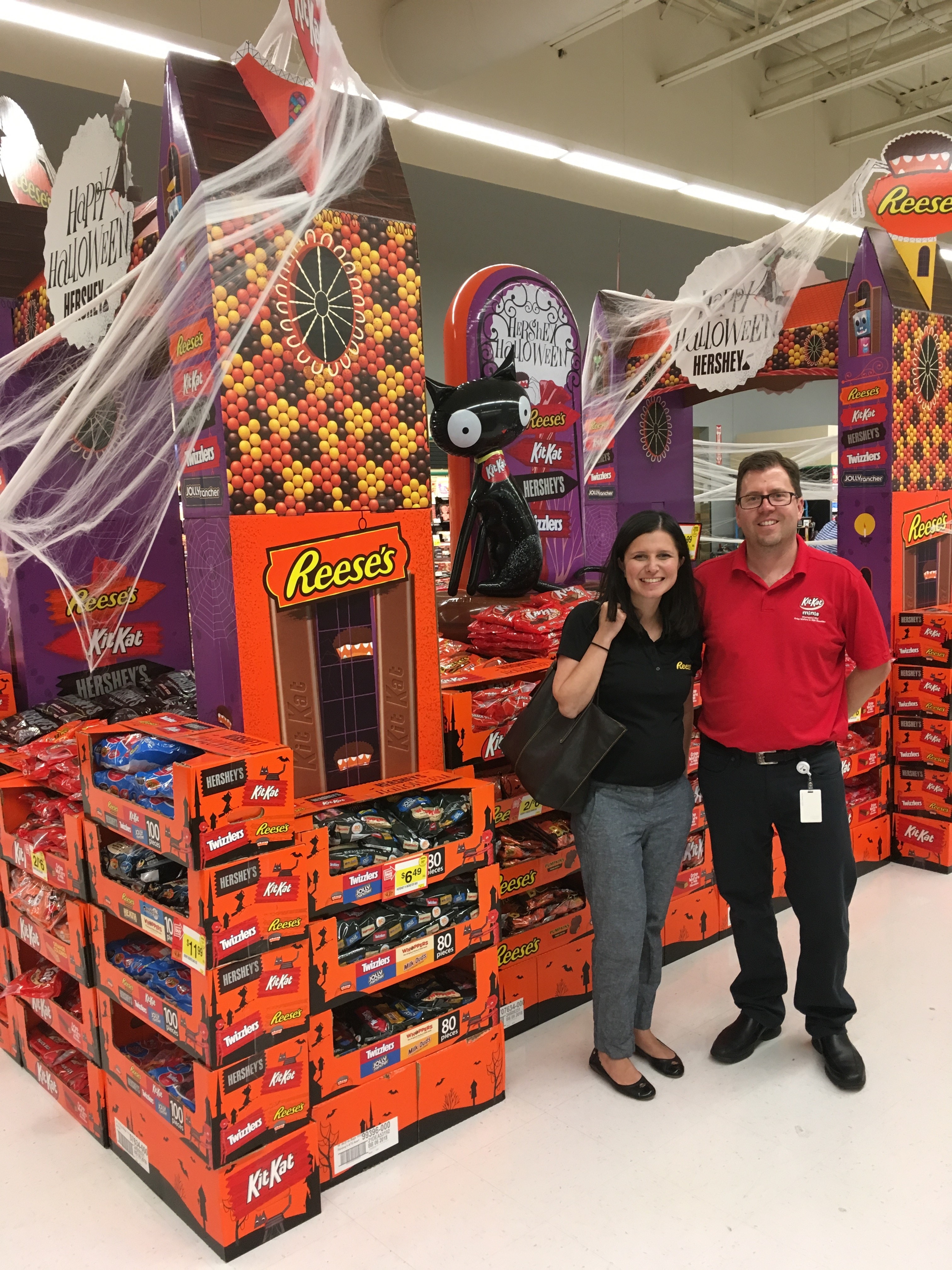 Our brand directors on Reese's & Kit Kat hit the retail floor to help our Sales team win Halloween. Read about their experience.
Each brand plays a critical role in the success of Halloween. In fact, we own 3 of 5 of the top brands for the holiday: Hershey's Assortments, Reese's and Kit Kat. Additionally, Hershey's top 5 brands account for an incredible 81% of seasonal sales, including Reese's, Hershey's, Kisses, Kit Kat and Cadbury.
Our retailers are truly at the core of our success, and there is no better testament to that than their Busiest Day, when shelves are stocked, displays are up, and consumers are visiting, or re-visiting stores for their favorite Hershey brands. With 74% of candy purchases made outside the seasonal aisle, we help drive merchandising and shopper engagement through in-store signage such as our Halloween archways, Halloween bins, inflatable pumpkins and more, creating a welcoming "seasonal destination" for consumers while positioning our retail partners for success.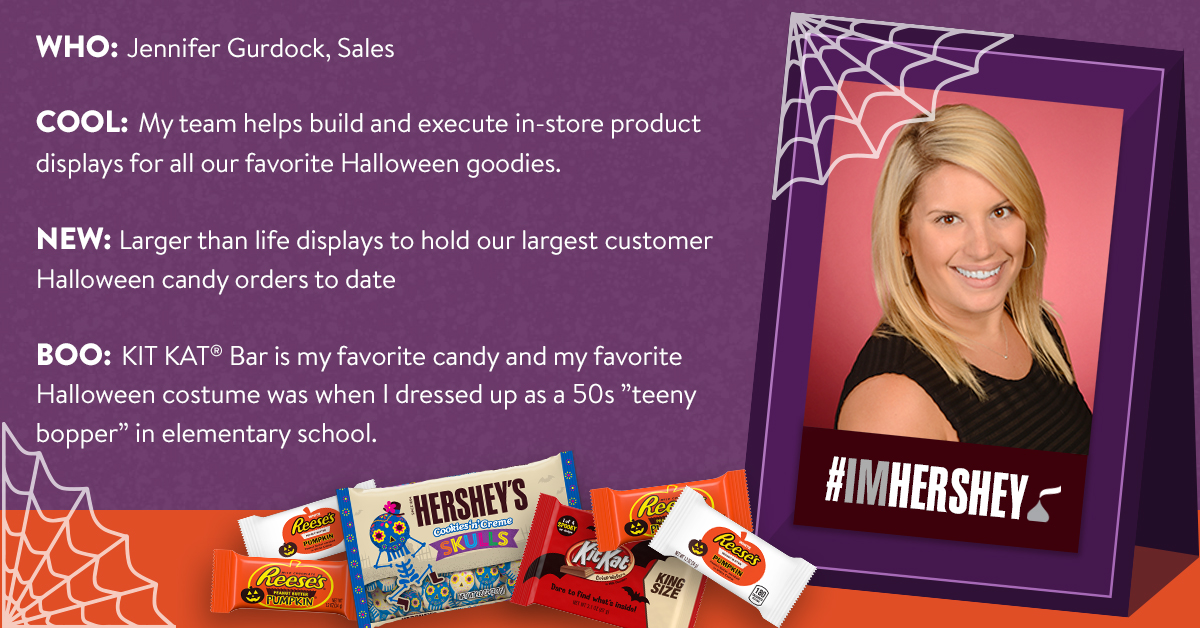 Jennifer is one of the passionate District Sales Managers who leads our Sales team to success on our Busiest Day.
The Hershey team that makes Halloween possible is a "dream team." They work tirelessly, across all business units, to make Halloween possible for retailers and millions of consumers nationwide. Whether you're making a last-minute snack-size candy run for trick-or-treaters, or you're refilling your Kit Kat bowl for the third time after too much snacking. Hershey has been there for your Halloween needs for 123 years, and we can't wait to do it all again next year.