While we're always looking for opportunities to share goodness in every corner of the world, we've also found creative and organic ways to make a difference in our own backyard.
In 2014, The Hershey Company partnered with our other Hershey Impact members—the Milton Hershey School, Penn State Milton S. Hershey Medical Center, Hershey Entertainment & Resorts, and The MS Hershey Foundation—to  create the Hershey Community Garden (HCG), a place for community members to cultivate both gardens and friendships. Not only has HCG benefited others by building community and increasing interest in locally grown produce, but a portion of the garden has been devoted to giving back to the community since day one. Employees from our company and other Hershey-area organizations regularly volunteer to care for several "common good" plots, and have donated over 3,100 pounds of fresh produce to local food banks and nonprofit organizations since 2014.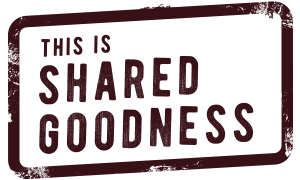 The garden was an instant success – soon a waiting list formed, with over 100 community members waiting for their own plots. As a result of this demand, The Hershey Company proudly supported HCG's 2018 expansion as it doubled in size, reaching 225 plots. These include traditional garden plots, and accessible plots that are raised for residents unable to bend at ground level. The newly-expanded garden plans to host community learning events on a variety of gardening, sustainability, and cooking topics for all ages. It will also dedicate new plots to growing flowers as well, which will be shared with local nursing homes and patients at the local medical center. 
 As part of the expansion, we also doubled-up on our impact by connecting HCG with Cocoa Packs, our local Nourishing Minds grantee partner that provides kids and families with critical nutrition on weekends and school breaks. The expansion will play a critical role in helping Cocoa Packs provide fresh produce in its packs each week throughout the growing season. "We have formed a committed group of employee volunteers who will care for seven large, new garden plots dedicated to growing for Cocoa Packs and other community nonprofits," said Patty Wells, who serves on HCG's advisory board, coordinates the company's volunteer gardeners, and works  as Manager, Customer Supply Chain at The Hershey Company.
All of us at Hershey are all excited to roll up our sleeves and make this growing season the best one yet for our community – because sometimes the best way to share goodness is by starting in your own backyard—and growing it yourself.