Every child deserves a chance at a bright future.  But around the world, millions of kids face a serious disadvantage – not because of their learning ability, but because they lack the proper nutrition needed to excel in the classroom. How can they be expected to fill their minds with knowledge on an empty stomach?        
We've been giving children the chance at a brighter future for more than 100 years. It started in 1909 when our founder established the Milton Hershey School for kids in need, which continues to provide a cost-free education for more than 2,000 students. We're proud of our legacy but also know we can and must do more.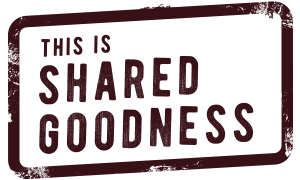 More than 66 million primary school students in the developing world attend classes hungry. That gives us the unique opportunity to build on our legacy of supporting children's education and unleash our operating expertise as a food company to help those in the communities where we do business. Our goal? To nourish 1 million minds by 2020.
Since 2015, we have been working toward this goal, often in partnership with other organizations who bring complementary skill-sets and experiences and who share our desire to help kids succeed.
Some of our project highlights include:
Providing supplemental nutrition to more than 50,000 children every day in West Africa through our locally produced fortified snack we created called ViVi
Partnering with Annamrita in India to provide more than 7,000 children with the nutritious midday meal they need to succeed in school
Collaborating with Feeding America and Food Banks Canada to ensure children have the resources and food they need after school, during the summer, and over breaks
Investing our time in helping small and growing food companies in West Africa expand their distribution of nutritious foods that will make a difference.
Whether it be developing a new nutritious snack for kids or partnering with great non-profits working at the front lines of nutrition and education, we're working hard to ensure that more children have a path to the bright futures they deserve.