It has been a tough few months for many communities where Hershey has people and operations. When disaster strikes, there's only one way our people respond...with a big heart. Whether it was to friends, family, neighbors or colleagues, many of our people lent a helping hand any way they could. What follows is a round-up of Hershey efforts to help bring goodness to those in need.
Hurricanes Harvey & Irma (TX & FL)
In addition to the $100,000 annual donation to the Red Cross made to pre-fund disaster relief, Hershey made an additional $100,000 donation to support hurricane relief efforts in Texas.
There was also an urgent need for single-serving, high-protein food for the thousands of people in shelters in Houston, and the KRAVE team quickly offered to donate 4,000 KRAVE bars. Working with Feeding America, they were delivered to and distributed by the Houston Food Bank.
Hershey's occasions marketing team also donated over 13,000 Appreciation chocolate bars to the Red Cross, which have been used to thank thousands of deployed volunteers helping in Texas and Florida.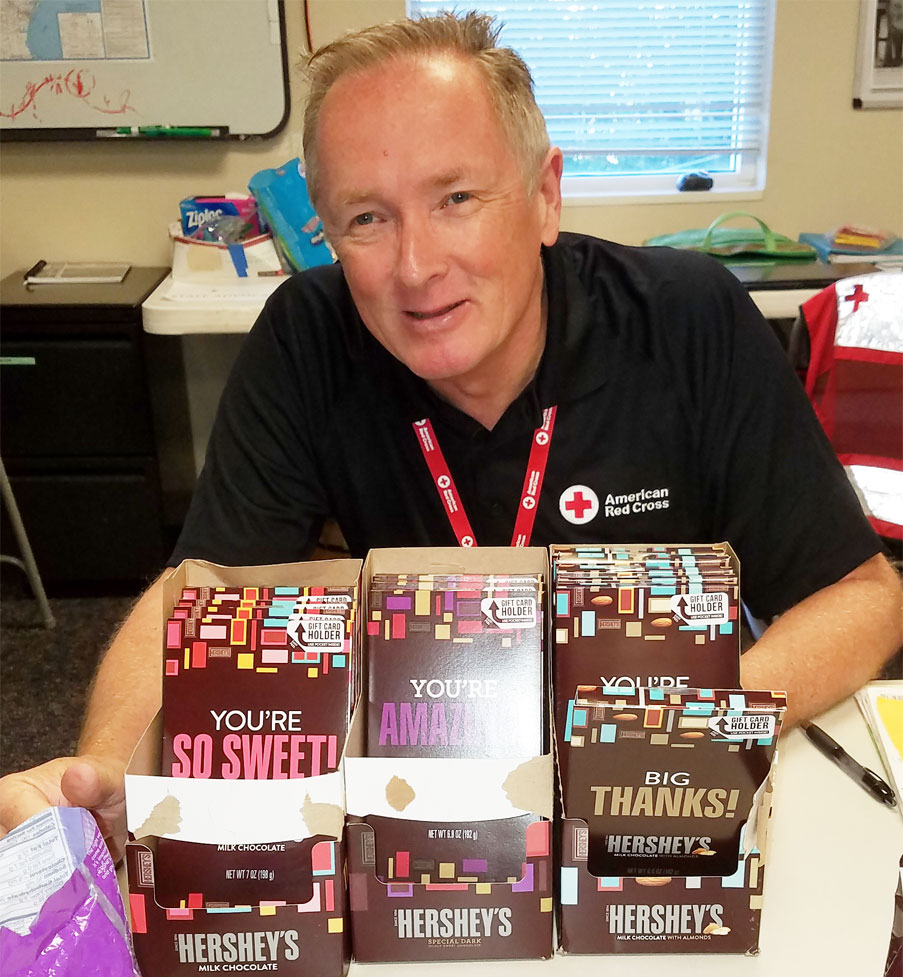 Hershey's seasons team, along with the Corporate Communications and CSR also organized three pop-up Halloween #TreatsForTX events for families in the hard-hit areas of Beaumont, Port Arthur, and Orange, Texas. With characters, candy and costumes, the team brought trick-or-treat to kids who otherwise would have missed out on the annual tradition. Our dedicated sales team in the region stepped up to staff the events and brought smiles to over 8,000 families.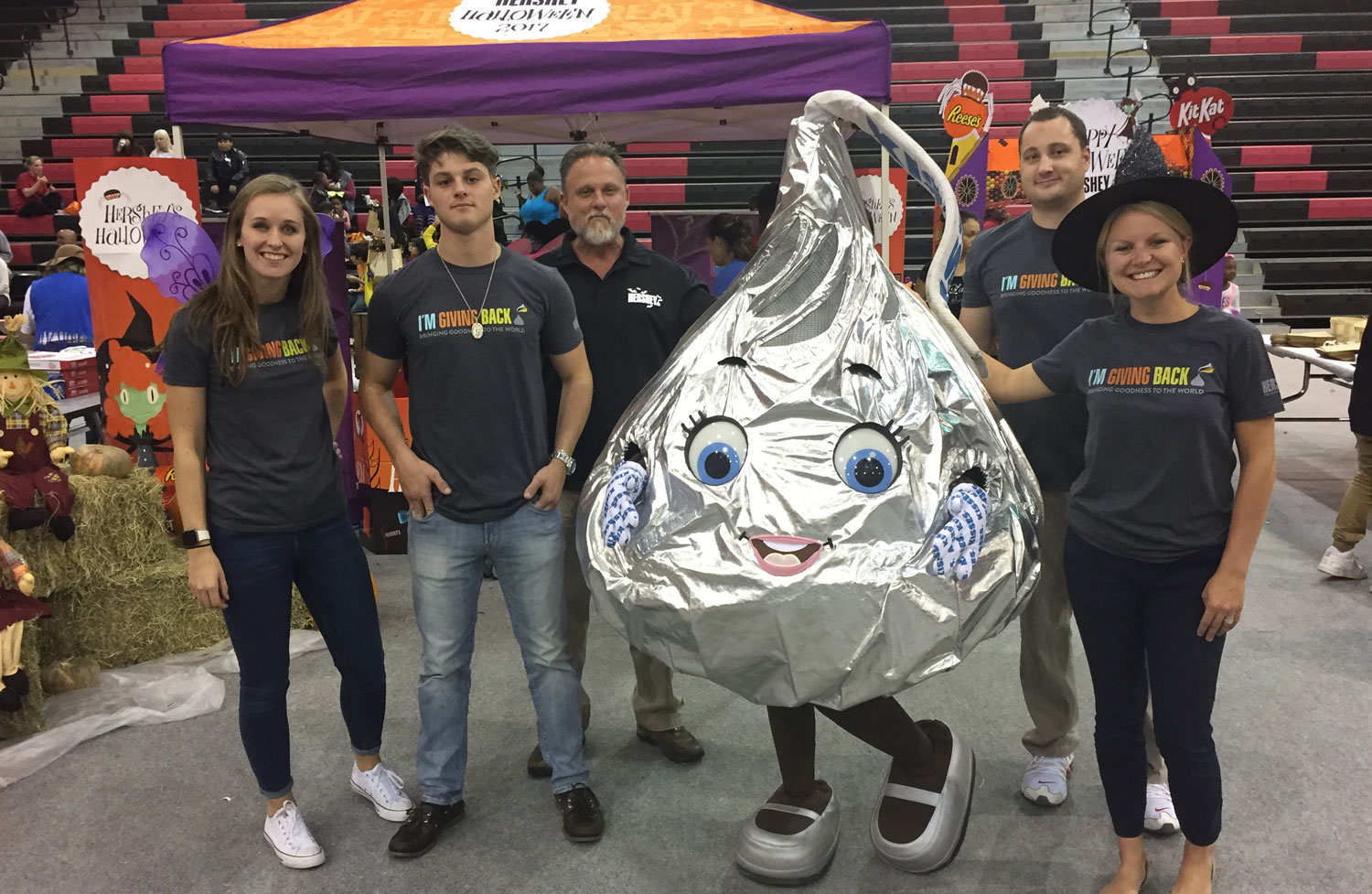 Hurricanes Irma & Maria (Puerto Rico)
Many teams across the company came together to use their unique capabilities to expedite support to our colleagues in Puerto Rico and their communities across the island. The Distribution & Transportation, Customs & Trade Compliance, Global Security, and the Latino Business Resource Group (BRG) came together to fill two shipping containers and three partial containers with a range of relief supplies, including 34 pallets of food donated by the Central PA Food Bank, numerous pallets of water donated by Hershey employees, pallets of peanut butter donated by Birdsong Peanuts, and dozens of cases of diapers, wipes, over-the-counter medication, and personal care products donated by the Latino BRG, Latino Connections, and St. Patrick school in Carlisle. The Hershey Company covered the ocean freight costs for these shipments, and the Latino BRG and Distribution teams are working together to potentially plan future shipments of targeted aid support in the weeks and months ahead.
In coordination with our CSR team, we worked with Feeding America and the local Banco de Alimentos de Puerto Rico to donate and distribute these materials.
The Global Security and Flight Operations teams also came together to organize the purchase of generators which were provided to employees in Puerto Rico without access to power as well as their immediate neighbors. The generators, along with donations from the Latino BRG (including clothing for several employee families who lost everything), were flown to San Juan in mid-October.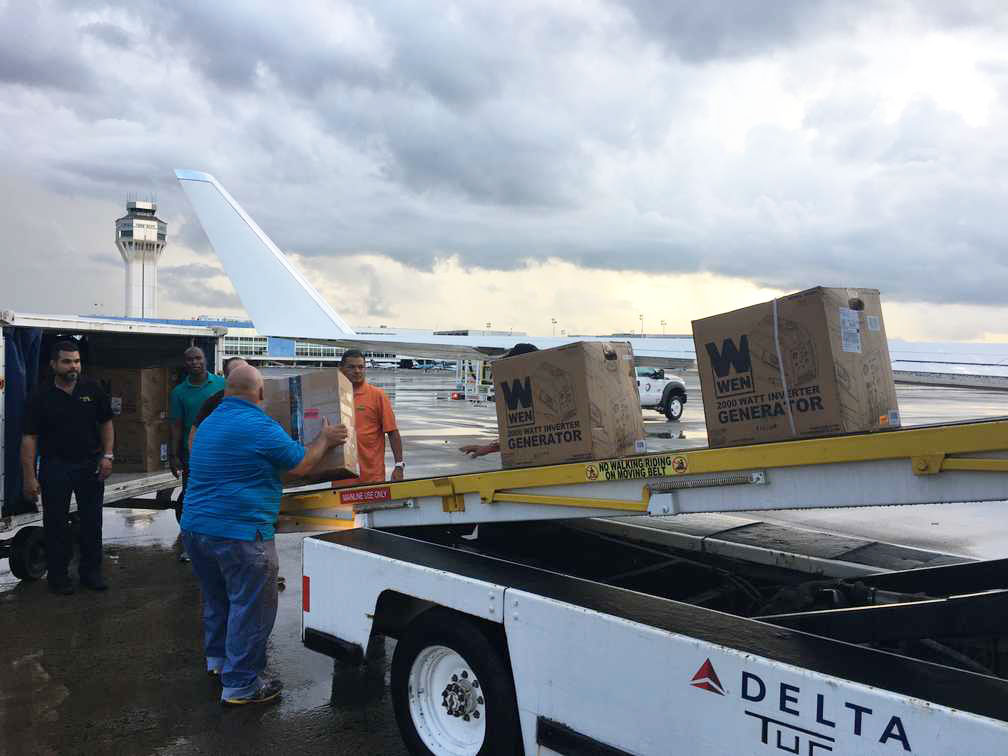 On the return flight, we were able to bring Wilma Alicea-Hernandez, a recent RSR hire living in Puerto Rico, along with her family, to the United States to start her Hershey career. The team was also able to find Alicea a temporary apartment and stock it with essentials for her and her family.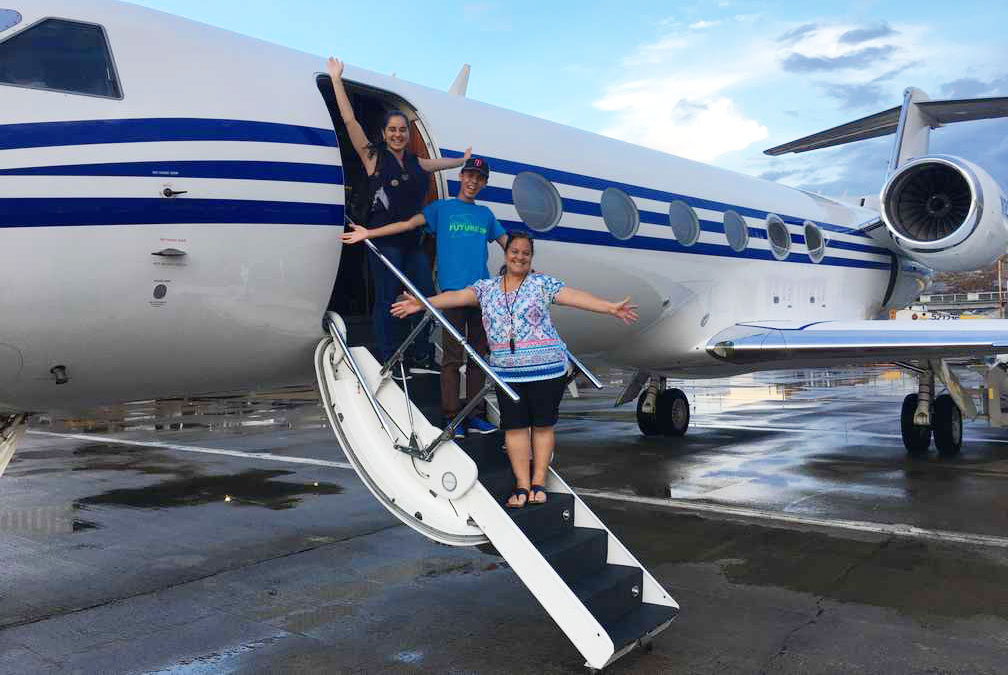 The Hershey Puerto Rico Team also organized an event to give back to many of the hardest-hit communities in Puerto Rico, in collaboration with other companies. Sonia Garcia along with her Hershey Puerto Rico colleagues visited five communities and spread smiles and aid packages to residents. This amazing effort – done despite all the challenges each of our Hershey Puerto Rico employees and their families have experienced—exemplifies the Hershey spirit of giving back and sharing goodness. 
Finally, Hershey's Corporate Social Responsibility team also approved a grant in the amount of $50,000 to the Center for Disaster Philanthropy for long-term recovery efforts in Puerto Rico.
Mexico Earthquakes
Our Hershey Mexico team responded quickly with a large donation of food pantry items shipped directly to the Cruz Roja (Red Cross) México as well as pallets of Reese's and Kisses for distribution in Red Cross shelters. The team also made financial donations and encouraged employees to give directly to the Red Cross as well as the Carlos Slim Foundation, where every peso will be matched 5x by Carlos Slim to support reconstruction efforts. The team also planned a volunteer day in late September, with employees taking part in direct recovery efforts with the Red Cross. 
Sonoma Wildfires
The Krave team, which is based in Sonoma, distributed thousands of KRAVE products to fire fighters and first responders during their efforts to contain the unprecedented wildfires in the region. Local Sales employees also delivered $5,000 worth of Hershey product to emergency shelters and many of our Sonoma employees helped by donating basic supplies such as clothing, food, and personal care products. The company also granted $25,000 to the #SonomaStrong relief and recovery fund of the Sonoma Rotary Foundation, which distributes 100% of the funding to impacted residents. 
Additional Impact
In addition to all of this great work, Hershey employees generously donated to various Red Cross disaster relief efforts, with a dollar-for-dollar match by the company. Our matching gifts program has also seen an up-tick in requests over the past few months, largely as a result of additional relief and recovery donations.