The Hershey Company's commitment to reducing its environmental impact includes the limited natural resources we use to make our products. We work hard to use them responsibly and minimize our impact -- today and for generations to come.
Water is one of those resources.
Although few of our products are water intensive, our operations require a supply of high-quality water to ensure all aspects of our production meet our high safety and quality standards. Water is not just crucial to our manufacturing facilities, it's also vital to the communities where we live and work. it's critical that the water we use is returned to the communities where our facilities in the same, or better, condition than it entered our facilities.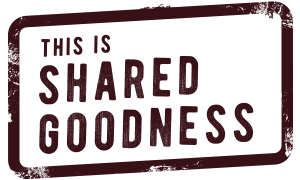 Hershey Robinson Plant is a Shining Example of   Wastewater Treatment
Our plant in Robinson, Ill., is a great example of our commitment to water.  In 2017, the Illinois Association of Water Pollution Control Operator's (IAWPCO) awarded Robinson plant with one of three "2017 Industrial Achievement Awards." The award is given "… to give public recognition and encouragement to the industries who have operated their wastewater facilities in the most effective manner possible to protect the environment."
This award builds upon a year of recognition for the team at Robinson. In 2017, they were also recognized by the National Safety Council for the "Occupational Excellence Achievement Award." In citing the award, CarlConrad; Environmental, Health and Safety Manager; said "Environmental Health and Safety is one of our core values because our people are our greatest asset.  We work every day to ensure our employee's safety by fostering open communication and creating an environment in which  employees are personally involved in all of our health and safety programs."
For the team in Robinson, this is just a part of extending Milton Hershey's legacy. Brian Lange, Plant Manager, states,- "One famous quote from Milton Hershey is 'Commerce with Compassion.'  His legacy still lives on today.  The Hershey Company cares about what kind of world we will leave to the next generation.  It cares about making the world a better place.  From the Milton Hershey School for underprivileged children and nourishing one million minds by 2020 to the annual donations and charitable volunteer work in our local communities,  Hershey is committed to the safety and well-being of our employees inside our facilities and the well-being of  our communities outside our facilities.  I feel a deep sense of pride and appreciation for the company I work for and that the contributions I give at work are going towards making our community and world a better place."