June is a time to sit back and listen.
It's Black Music Month when we celebrate the Black musicians, artists, performers and behind-the-scenes contributors who have shaped our country's music in the past and are steering its future.

As a group of creative youth development organizations from across the U.S., we'll be celebrating the voices, rhythms and art of our Black youth this month. We represent Memphis Music Initiative, The Harmony Project LA, Urban Word NYC, DC Strings Workshop, Trombone Shorty Foundation and We Are Culture Creators. We're thrilled to be part of a partnership with KIT KAT® that amplifies the work of our nonprofit organizations—from New Orleans, New York, Detroit, Washington, D.C., Los Angeles and Memphis—that focus on youth development through music, creativity and arts education. As part of this unique partnership, The Hershey Company, which produces KIT KAT®, created a series of mini-documentaries highlighting each organization's work and the sounds of each city. And in June, music lovers will find six limited-edition KIT KAT® bars showcasing artwork by Black illustrators to celebrate the story of Black music in these six cities.
Our organizations recently participated in a discussion about the importance of Black Music Month during a roundtable moderated by Kathy Lindenmayer, Director of Development at Memphis Music Initiative. Read on for our thoughts about what Black Music Month means to each of our organizations and the young people we serve.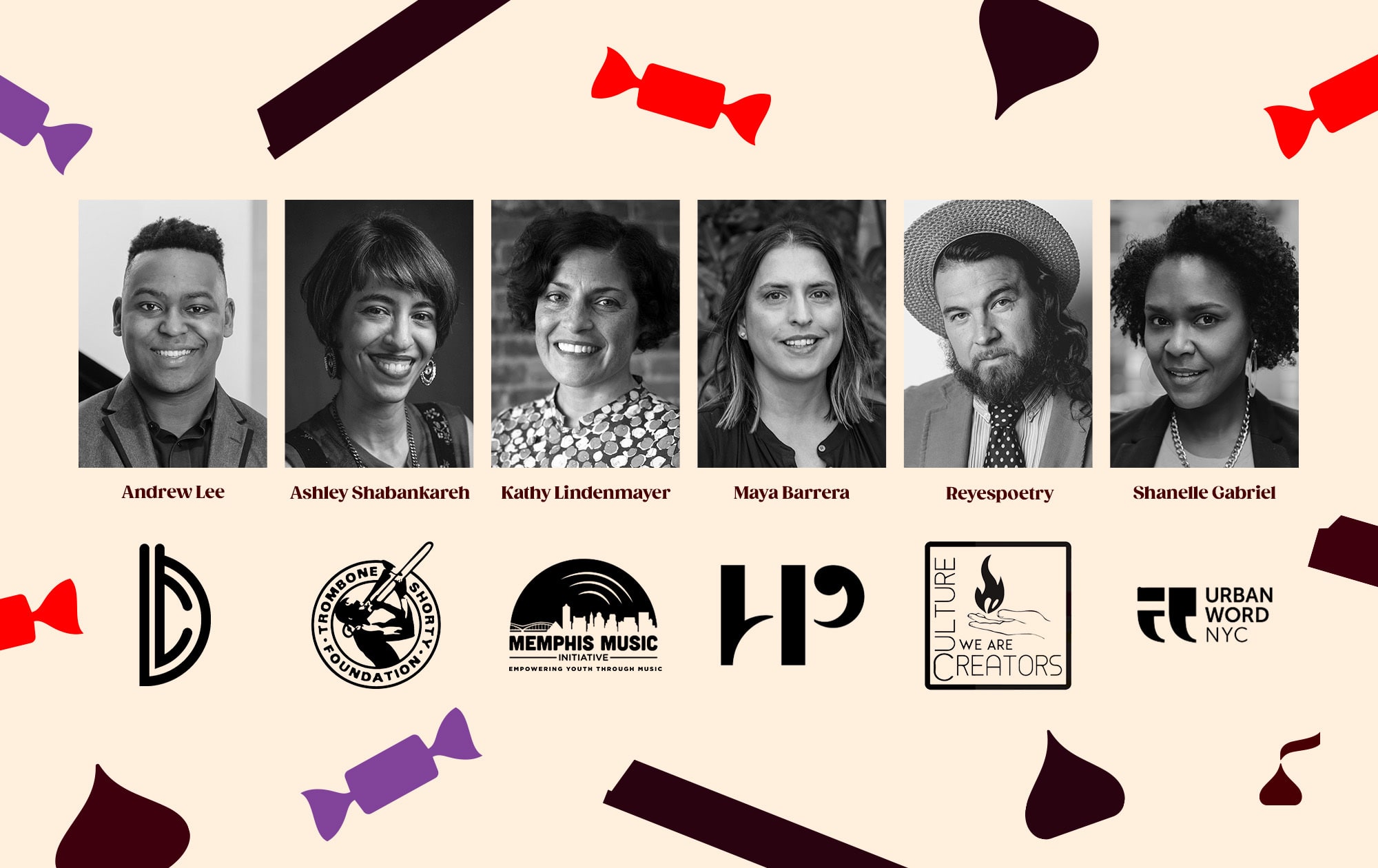 Shanelle Gabriel
Executive Director, Urban Word
New York, New York
"It's having and being able to be intentional about creating a space to celebrate the Black voices of today and tomorrow, and also show our youth that young, Black voices have always been a part of every important movement."
Reyespoetry
Co-Director, We Are Culture Creators
Detroit, Michigan
"I think looking at the young folks who we serve, work with and alongside, it's important that we carve out space for their voices and be intentional about it. We're in a city that's around 80% Black, and it can be looked over and taken for granted that you must have that access to that knowledge, that information. Even the idea on the label highlighting techno as Black music, not a lot of people, honestly, outside of Detroit that I run into understand or know the historical nature of techno, of house and hip hop, altogether."
Ashley Shabankareh
Director of Operations and Programs, Trombone Shorty Foundation
New Orleans, Louisiana
"In my conversations with our young people, we discuss how they can sustain themselves as musicians and individuals. This month allows us to help uplift our youth and allows them to see themselves as agents of change, as the next generation of leaders where they feel empowered as a part of and within the community. This month gives us the space to move them towards a mindset of thriving, highlighting the impactful work that Black artists have contributed throughout New Orleans history."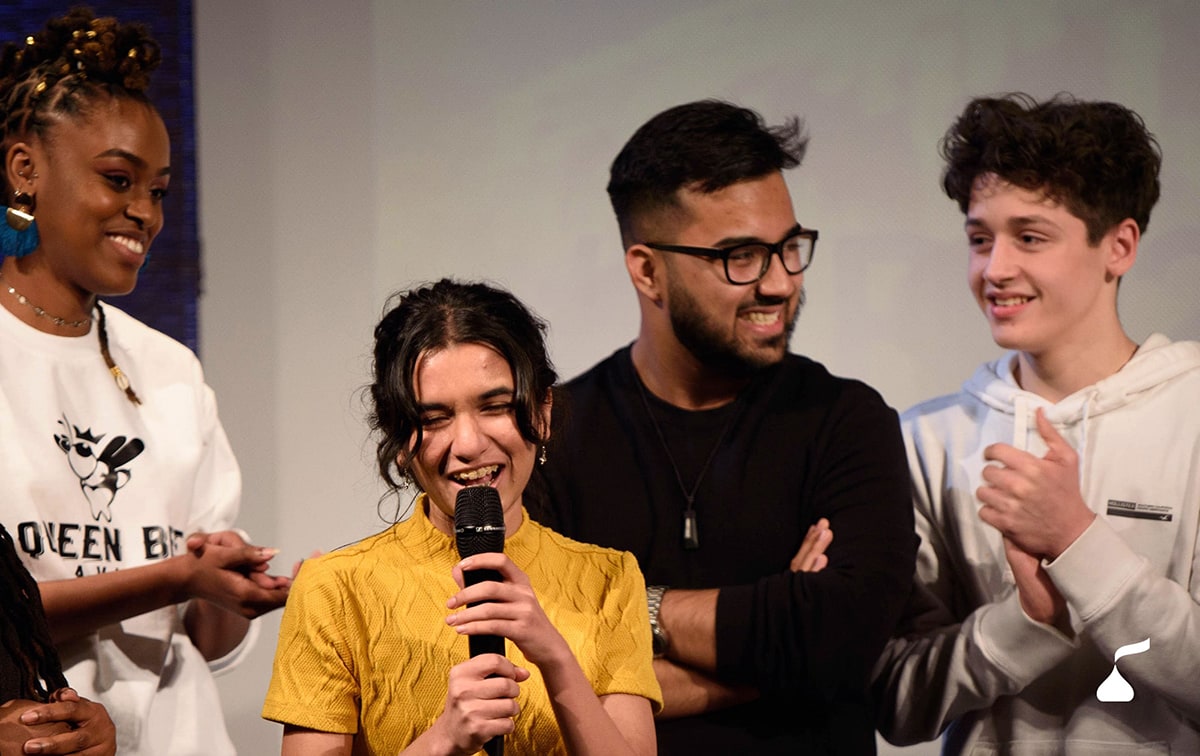 Andrew Lee
Executive Director, DC Strings Workshop
Washington, DC
"I think it's just a very necessary conversation about the value of Black music and their value as artists and musicians; and there just aren't enough spaces that are centering them and centering that conversation."
Maya Barrera
Chief Advancement Officer, Harmony Project
Los Angeles, California
"For our young folks, I think [this project] has really expanded their view of young folks throughout the country that are just like them, that look and are engaged in music in similar ways, and the way that empowers young people to say this isn't just this one thing that I'm experiencing here in my neighborhood in Los Angeles, but that who they are, and what they're producing, and how they're engaging and showing up for their community is something that isn't isolated and that they can find it in other places. It's kind of like social capital that's being leveraged here, and I think that's a really incredible side outcome of this work."
See and hear more from our discussion in this brief clip:
Having the opportunity to connect across our six cities for this project has been phenomenal. As leaders of these youth organizations, we all have this beautiful charge of being able to provide support and resources and safe spaces for the next generation. But that's all just infrastructure. Our main role is to get out of the way and let the youth be brilliant as they envision and create a whole new world through their musical expression. It's such a privilege to get to stand back and observe and be a part of that. This June, we invite you to do the same.
Learn more about the KIT KAT ® Black Music Month Project at https://www.kitkatblackmusicmonth.com where you can watch documentary shorts, learn more about each nonprofit, and view the limited edition KIT KAT® artwork that Black music inspired.