The Hershey Company has spent decades developing innovative snacking solutions and now we're putting that experience to use to benefit communities around the world.
We believe that the most sustainable solution to feeding children comes from the communities themselves. While the demand for healthier food products is growing across the African continent, a lack of local production, disconnected supply chains and inefficient distribution make it difficult for healthy food products to reach the right people at the right price.  That's why as part of our commitment to nourish a million minds, we are also investing our time in helping small and growing food companies in West Africa expand their distribution of the nutritious foods that will make a difference.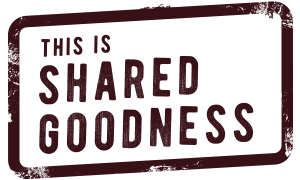 Hershey is proud to collaborate with Partners in Food Solutions (PFS), an independent nonprofit dedicated to improving food security while empowering economic development across Africa. This unique organization brings together experts in the global food industry with emerging food-focused companies across Africa. By enabling these key relationships, these vital food processors can get advice and guidance on everything from product development to facility design. This harnesses the experience of multinational companies to help these local food businesses grow.
The result is a stronger market for local smallholder farmers and quality local food sources for communities, creating a ripple effect that can sustainably change access to healthy nutrition across the continent.
Often the best solution starts right at home and we're proud to be supporting local entrepreneurs who are working to feed their communities now and into the future.
Learn more about how our remarkable people are helping promising food companies across Africa.